Information
Vibrant international Street Performers will be hitting the streets of Auckland for the fourteenth time over Auckland Anniversary Weekend 2014. Acrobats, jugglers, contortionists, hula hoop artists, comedians and many others will rendezvous in Auckland's Heart of the City to create the electrifying atmosphere that is the Auckland International Buskers Festival!
The festival runs from Friday 24th to Monday 27th January 2014.
Day shows start every day at 12 noon. Night Shows run on Friday, Saturday and Sunday. Please see the programme page in December for the full schedule.
Zip on your best clapping hands, firm up your stomping boots and dive down the back of the couch for a handful of loose change. From the Viaduct to Vulcan Lane, the streets will be transformed into a playground for some of the world's most talented street performers. Come experience a world of madness and mayhem at the 2013 International Buskers Festival in Auckland's Heart of the City.


Buskers Funky Facts:
What is a busker?
A busker is a street performer who entertains and delights others for voluntary donations.
What do Buskers do?
Well, what don't they do? Buskers juggle, dance, eat fire, swallow swords, perform magic tricks…. The list is just too long to fit in here!
How much money should I give the Busker?
It is up to you how much you pay. Buskers actually earn their living by 'passing the hat' so if you enjoy their performance let them know when the hat is passed to you. How much would you expect to pay for a ticket to a similar performance at the theatre or circus?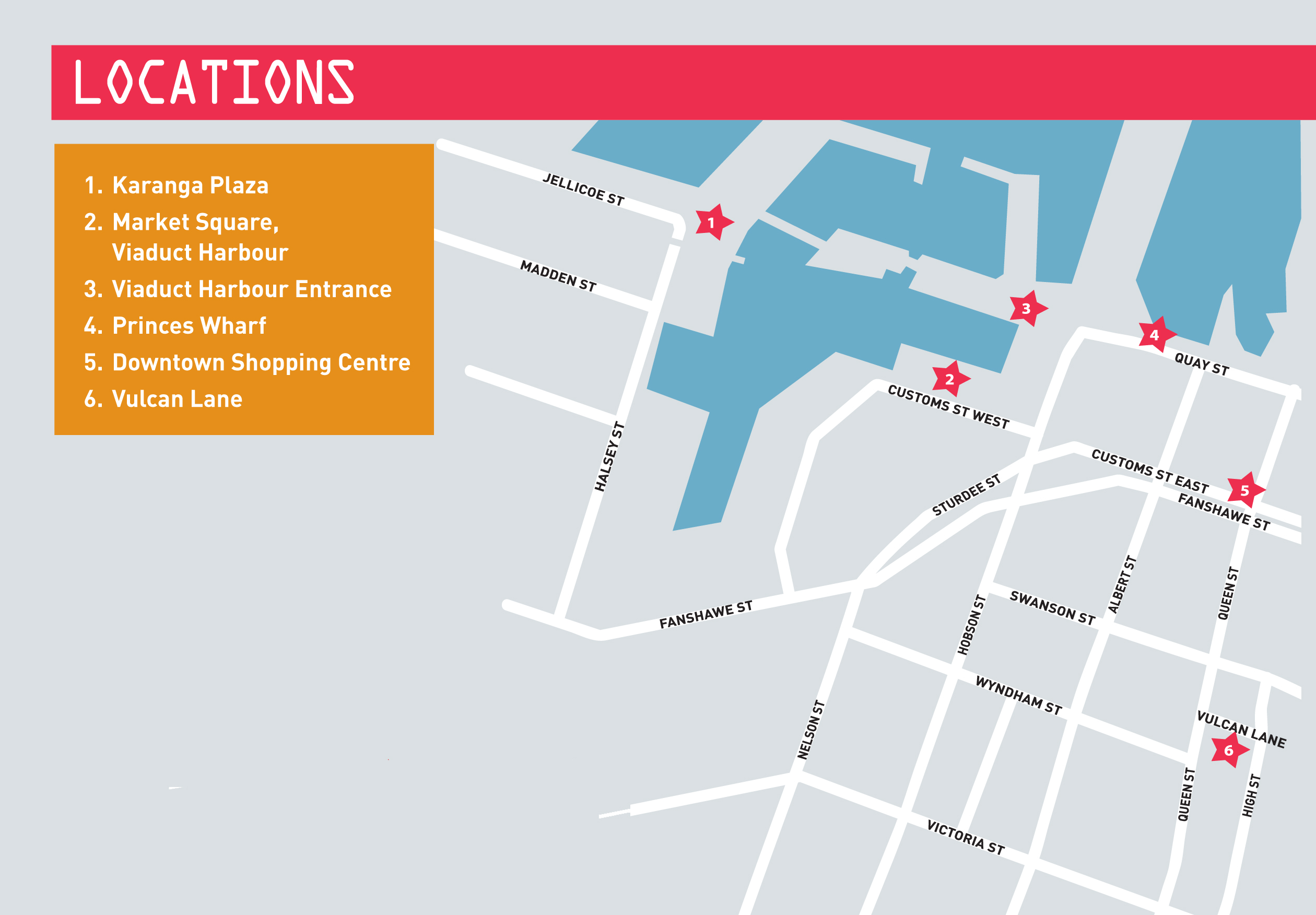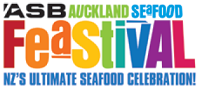 25-27 January, 11am-6pm
Halsey Wharf, Wynyard Quarter
$20, kids (under 13) free
Auckland Seafood Festival is a three-day extravaganza of NZ's best seafood, musical acts and cooking demonstrations. Whether it's the food, the music or the atmosphere you're keen on, it's a great day out with friends and family.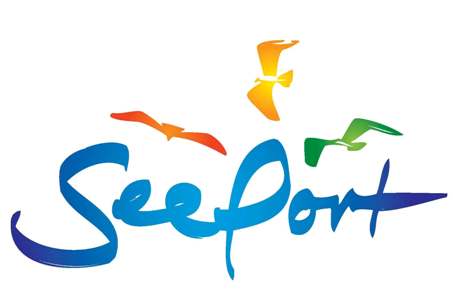 25-27 January 2014
Captain Cook Wharf
Free
Get a peek behind the scenes at Ports of Auckland during our open weekend event! SeePort is back and it's bigger and better than ever before with displays, free bus and boat tours, food stalls, carnival games and much more. Head to Captain Cook Wharf, Downtown Auckland from 25-27 January 2014 to join in the fun and learn more about Auckland's Port.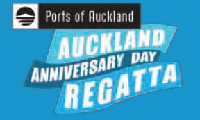 Monday 27 January, 9am-5pm
Viewing locations include Bastion Point, North Head, East Coast Bays, Tamaki Drive, Orakei Wharf, Princes Wharf and Wynyard Quarter.
In 1840, the first regatta marked the day that Auckland was made a city. It's now NZ's oldest sporting event, one of the biggest one-day regattas in the world and great fun for all Aucklanders – sailors and spectators.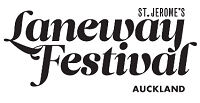 Monday 27 January, noon
Silo Park, Wynyard Quarter
$139.50 (+fees)
Auckland's favourite boutique music festival hosts some of the most exciting international artists, including Savages, Danny Brown, Earl Sweatshirt, Run the Jewels and Kiwi teen sensation Lorde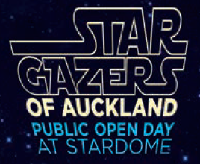 Sunday 26 January, 10am-4pm
Stardome Observatory and Planetarium, One Tree Hill Domain
$2
Calling all star gazers! Celebrate Auckland Anniversary Weekend with $2 entry to Stardome. There will be short planetarium shows every 15 minutes, solar telescope viewing and more.